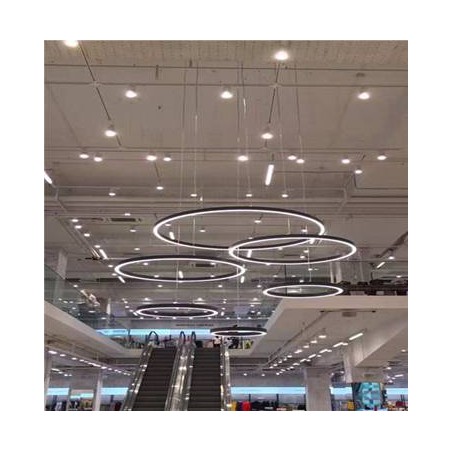  
Cirus
The CIRUS luminaire, with its simple round shape, allows us to offer a set of design solutions, combining the different forms of light emission, combining the different colors and diameters.
"Cirus is a true" Match and play"
• Suspended mounting with stainless steel cables with quick height adjustment
• Lighting - Direct / Indirect / Direct and Indirect
                     Inside Diameter / Outside Diameter
• Aluminium body lacquered to the desired colour, except the lighting area, which will always be  
lacquered in white to maintain uniformity and the coefficient of light reflection.
• PMMA OPAL diffusers
• Can be produced in different diameters and heights.


Colour temperatures: 3000ºK / 4000ºK
 

Applications: Decorative lighting for different uses such as commercial centers, hotels, homes and more.