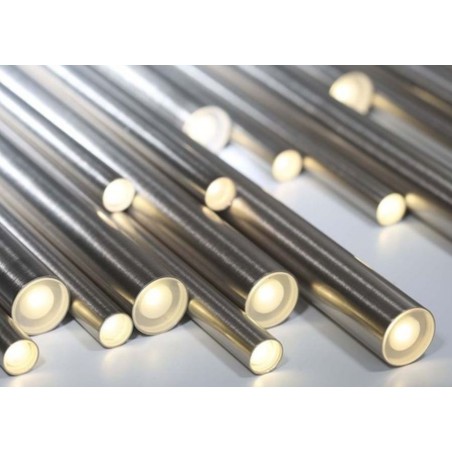  
Pipe
The PIPE luminaire offers a modern design, with a set of suspended tubes.
It can be combined in different colors, lengths and diameters in order to provide an exclusive and personalized design.

• Suspension assembly with different lengths.
• Direct lighting.
• Aluminium with lacquered colour, Iron body with different galvanic finishes or Stainless steel .
• Diffusers with two options:
   Glass: Transparent / Frosted / Streaked
   Acrylic: Transparent / Opal / Frost

Color temperatures: 2700ºK / 3000ºK / 4000ºK
Applications:
Decorative lighting for different uses such as hotels, homes and more.