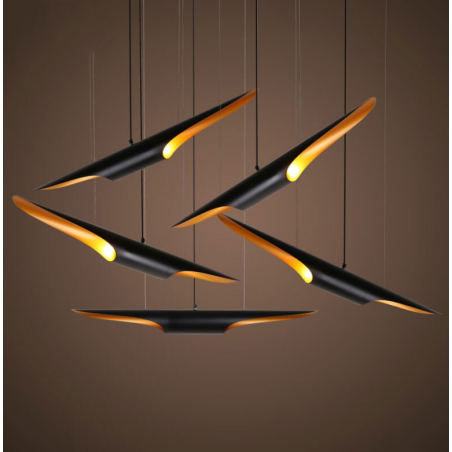  
Swallow
The Swallow luminaire offers a modern design, with a set of tubes suspended horizontally.
It can be combined in different colors, lengths and diameters in order to provide an exclusive and personalized design.
Its assembly is made by suspension of steel cables, with different lengths

Color temperatures: 2700ºK / 3000ºK / 4000ºK

Applications:
Decorative lighting for different uses such as hotels, homes and more.